Scrolls are the hidden collectibles in the Tesla Tower. They document the history of the Teslamancers and tell the general backstory of the game through their artwork. It is required to collect at least 15 of them to proceed to the end of the game. Collecting all 36 will lead to a better ending.
Scroll Information
Map of Scroll Locations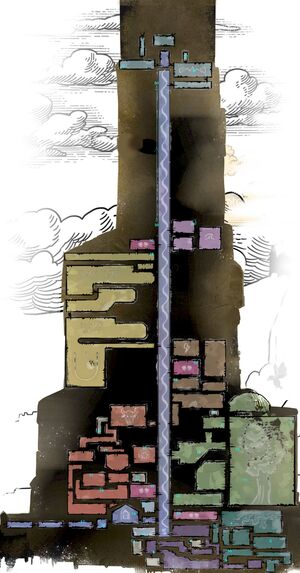 Artwork and Story
There are twelve sets of three scrolls. Every set is a triptych showing a miniature story arc. The story arcs are:
1-3: The Barbarian invasion, and their defeat and conversion.
4-6: The Grues being tamed by the Teslamancers and used as war beasts.
7-9: The development of the city of Teslagrad and the Tesla Tower.
10-12: The foreign nations of Angloria, Mesmer, and Motorland.
13-15: The Teslamancers' inventions: Volt Walkers, Iron Lice, and Power Plants.
16-18: The acquisitions of the Guardians: Fernus, Faradeus, and Guerickes Orb.
19-21: The Teslamancers' alliance with The King.
22-24: The King's attempted conquest and failure.
25-27: The development of the schism between The King and the Teslamancers.
28-30: The Father seeing the Teslamancer genocide and taking action.
31-33: Oleg's adoption as The King's right hand man.
34-36: The main character's growth and prophecy.
Trending pages
All items (37)
Community content is available under
CC-BY-SA
unless otherwise noted.